We have been in the heart of the rue de Passy for 20 years,
in the 16th arrondissement.
---
CôtéVUE Passy opticians are located a stone's throw from the Passy Plazza center, on the right bank, in the heart of the 16th arrondissement, one of the most chic neighborhoods in Paris. They reflect the spirit and culture of CôtéVUE Opticians: beautiful products, a warm welcome and state-of-the-art technology for your eyes.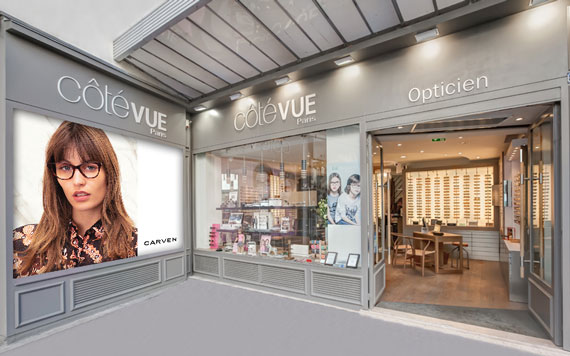 OUR ADDRESS —
CotéVUE Paris Passy
35 rue de Passy - 75016 Paris
FRANCE
OUR OPENING HOURS —
Open
Monday to Saturday
from 10am to 7pm
FORM ONLINE —
Write with us
---